About the show ...
Stay vital in your search for a partner!
A charming guide to male-female relationships, with an analysis of similarities and differences between the sexes.
A lucid comment about our own personality and the world around us.
With distance!
An evening of spontaneous humor ...
From a woman's point of view ...

Tickets are at a price of 5 euros.
Replay Access until 18.04.21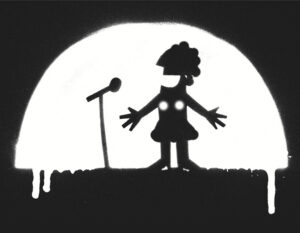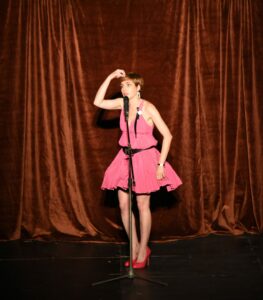 About the author ...
Mariana Arandjelovic is an actress and stand up comedian, born in Belgrade, where she lives and works.
Her Stand Up performances were seen by audiences across the country and the region, from Belgrade, Novi Sad, Kikinda, Subotica, Svilajnac, Majdanpek, Sombor, Shid, Gornji Milanovac, Arilje, Tuzla, Lazarevac, Brus, Priboj, Arandjelovac, Doboj, Aleksinac, Nish, Shabac, Kragujevac, Boljevac, Banja Luka to Podgorica, Maribor, Skopje ...

Word of the author ...
"This show is intended for those who are bored at home or for some other reason are forced to watch it."