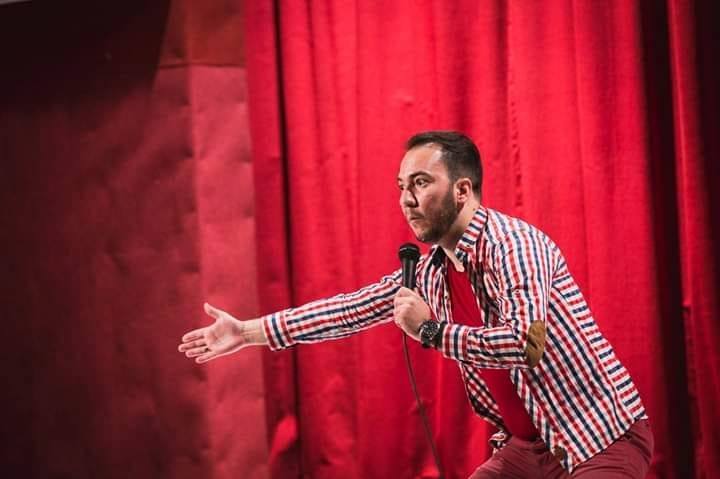 BOJAN VELEVSKI
He graduated in Skopje.
He gained popularity in his childhood through the cult TV series "Nashe maalo" (Ice) and "Golemi mali" (Konde).
He had more than 500 stand-up performances in Macedonia and the Balkans.
In 2012. becomes the first Macedonian comedian to perform in Croatia in the most renowned stand-up club in the Balkans "Studio Smijeha" - Zagreb.
In 2013. performs at the most renowned stand-up festival in the Balkans "PUNCH" - Zagreb.
In 2015. starts the first stand-up tour in Macedonia "TOUR DE STAND UP" in theaters and houses of culture in 20 cities throughout the Republic, which ends with a grand finale at the ARM House in Skopje.
In the years 2016/17/18 he realized the largest number of commercial performances in Macedonia.
In 2017. performs for the Macedonian community in Croatia.
In 2017. Bojan presented his new One man show, entitled "Just Married", material with which he once again distributed the ARM House in Skopje.
Bojan's humor covers topics that are most dear to him for processing, such as: male-female relationships, music comments, lyrics and songs from various genres and styles, people's characters, events from his own everyday life and environment, comments and jokes on his own account , women as a separate topic, etc.